Home Renovation Package: Smart
The Smart home renovation package is a package where we completely renovate your bathroom, your home electrical appliances, install a new security door and paint your apartment in eco-friendly colors of your choice. It is a package with which in a very short time we renovate the bathroom and along with the rest of the work in the apartment we renew the rest of the rooms, also insuring the entrance of your home. Analytically, it includes:
• Dismantling all tiles and sanitary items from the bathroom
• Removal of all materials from the building
• Capturing the current state of the bathroom and designing a new layout that is functional and in accordance with the customer's needs
• Checking all spots that have a moisture problem and address these problems with insulating materials to ensure their sealing
• Installation of a completely new drainage network with pipes from the company VALSIR
• Installation of a completely new water supply network, with cold and hot water, with a copper or multilayer pipe
• Placement of high quality tiles from a wide range in many sizes and colors on a surface of 20m2. Possibility to build a cement screed
• Choice of bathroom furniture with dimensions of 60-80 cm from a large range and wash basin
• Toilet with back cistern, and lid with soft close
• Installation of an acrylic bath or construction of a shower cabin with a safety glass cabin
• Bathroom and washbasin batteries from Ideal Standard or equivalent quality, and complete set of bathroom accessories
• Installing a security door at the entrance of the apartment in dimensions according to the size of the old one
• The door includes interior and exterior wood paneling in many colors
• Inside the door is made of galvanized steel sheet and the case is metal, electrostatically painted
• Locks with 10 movable locking pistons and 7 fixed locking pistons
• Windshield activated by the opening of the door
• Insulation around the door
• Panoramic door opener
• Opening limitation device
• Adjustable hinges of heavy type
• Short key lock of the company Securemme or equivalent
• Lock protection with Defender
• Interior and exterior door handle
• Thorough check of the electrical installation of the apartment
• New electrical facilities in the bathroom and in the kitchen
• Check and repairs to the electrical panel
• Replacing the switches and sockets of the apartment with new ones from LEGRAND
• Color choice by the customer from the companies KRAFT, ΒΙΒΕΧΡΩΜ
• Priming and coloring with ecological colors of customer choice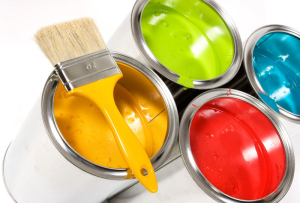 The renovation package concerns an apartment of up to 80 sq.m.