Home Renovation Package: Gold
The Gold Home Renovation Package is a complete renovation package that includes all the changes required in your apartment. It includes all those jobs and materials that a modern home needs to be functional and friendly to its occupants. The Gold renovation package has everything you need for a complete renovation at the lowest price. Analytically it includes:
• Dereliction of all loose materials such as plasters and walls where openings as foreseen by the architectural study will be realized
• Dismantling all tiles and sanitary items from the bathroom
• Dismantling the kitchen cabinets of the bench and the tiles on the back of the kitchen
• Dismantling old radiators, windows, electrical materials, floors to be replaced
• Removal of all materials from the building
• Capturing the current state of the bathroom and designing a new layout that is functional and in accordance with the customer's needs
• Checking all spots that have a moisture problem and address these problems with insulating materials to ensure their sealing
• Installation of a completely new drainage network with pipes from the company VALSIR
• Installation of a completely new water supply network, with cold and hot water, with a copper or multilayer pipe
• Placement of high quality tiles from a wide range in many sizes and colors on a surface of 20m2. Possibility to build a cement screed
• Choice of bathroom furniture with dimensions of 60-80 cm from a large range and wash basin
• Toilet with back cistern, and lid with soft close
• Installation of an acrylic bath or construction of a shower cabin with a safety glass cabin
• Bathroom and washbasin batteries from Ideal Standard or equivalent quality, and complete set of bathroom accessories
• Capturing the existing kitchen situation and designing a new layout that is functional and in line with the customer's needs
• 3D illustration of the kitchen with all customer choices up to 8 current measures
• Cabinets of 18 mm melanin in different colors, combined with the color and style we choose for the doors
• Bakelite cabinet doors in many colors and designs
• Work bench 4 cm from a wide range
• Hinges with deceleration brakes from BLUM company or equivalent
• A chest of drawers with four metal drawers and a mechanical deceleration of the company BLUM or equivalent
• Choice of knobs from a wide range
• Fitting all electrical kitchen appliances
• Inox finishing
• Placement of a waste bin, dish case and cutlery case
• Placement of wide-range high quality tiles for the wall between the lower and top cupboards
• Sliding kitchen extractor
• Stainless 90cm sink with two troughs from FRANKE or equivalent
• Sink battery from FRANKE or equivalent
• Check, repair or change of all water supply and kitchen drainage
• Placing tiles or laminate from a wide range
• Placing a corresponding skirting board
• Possibility of repairing old wooden flooring
• Depicting the wardrobe in a three-dimensional design with all customer choices
• Open or sliding doors of Bakelite wardrobe with great choice in colors and designs
• Great choice on knobs
• Melamine boxes of18mm
• Internal or external drawers, depending on the customer's choice
Two interior doors with a choice of a wide range of colors, materials and designs
Frame and counter, flat or oval plate
Door lock 9cm or 7.5cm.
Hinged 14 mm screw or adjustable AGB
Install Insulating Perimeter insulation rubber
Choice of knobs from a wide range
• Installing a security door at the entrance of the apartment in dimensions according to the size of the old one
• The door includes interior and exterior wood paneling in many colors
• Inside the door is made of galvanized steel sheet and the case is metal, electrostatically painted
• Locks with 10 movable locking pistons and 7 fixed locking pistons
• Windshield activated by the opening of the door
• Insulation around the door
• Panoramic door opener
• Opening limitation device
• Adjustable hinges of heavy type
• Short key lock of the company Securemme or equivalent
• Lock protection with Defender
• Interior and exterior door handle
• Changing all of the old exterior frames of the apartment with aluminum or PVC frames in white
• Choice among companies like: ALUMIL, EUROPA, VEKA
• Double glazing
• Shutters depending on the needs of the apartment
• Placing a window in the bathroom with recall and mesh
• Thorough check of the electrical installation of the apartment
• New electrical facilities in the bathroom and in the kitchen
• Check and repairs to the electrical panel
• Replacing the switches and sockets of the apartment with new ones from LEGRAND
• Color choice by the customer from the companies KRAFT, ΒΙΒΕΧΡΩΜ
• Priming and coloring with ecological colors of customer choice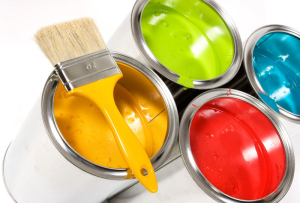 The renovation package concerns an apartment of up to 80 sq.m.